Don't miss another deal. Be sure to sign up for text alerts You'll get access to text only specials and it's

FREE

to Join!

CLICK

HERE
50% OFF Self-Serve Dog Wash at Stinky Dawg in San Marcos
Value

$10
Discount

50%
You Save

$5
The deal ended at:
12:00AM
09/26/14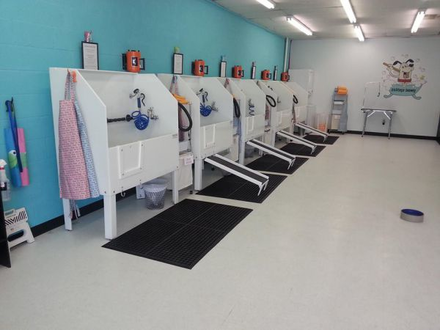 Fine print
Expires 10/31/14. Not Valid with any other offer. Price determined by weight of dog. Please weigh dog correctly. An extra fee will be charged at Stinky Dawg if not in the correct weight group.
Highlights
Come wash your furry friend in these state of the art washing stations. And when your're done washing your dog, you're done, no mess to clean up!
Wash Includes:
Shampoo/Conditioner
Warm Water
Waist-High Tubs
Waterproof Aprons
Towels & Dryers
Nail Clippers
Brushes
Ear & Eye Wipes
After Bath Spritz
Special online pricing:
Under 10 lbs = $5 ($10 Value)
11-30 lbs – $6 ($12 Value)
31-60 lbs = $7 ($14 Value)
61-90 lbs = $8 ($16 Value)
Over 90 lbs = $9 ($18 Value)
To embed this deal, copy the code below and paste it into your website:
The Company
Stinky Dawg
512-262-9482
website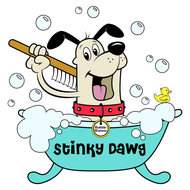 151 S. LBJ Dr.
San Marcos, TX 78666
View larger map
Stinky Dawg is a self-serve dog wash located in San Marcos. They have 5 state of the art washing stations that include everything you need to wash and dry your dog. The best part is they clean up the mess! They also have gourmet treats, clothing, toys and lots of other fun items to pamper your dogs!